At Lee Seng, we cater high quality products to enhance
service ability & improve productivity for our users
Lee Seng Hardware Machinery Pte Ltd was established in 1974 to provide supply of hardware and used machineries. The company has since transformed from its humble trading roots to a distributor of fluid power products (FCP) and power transmission products (PTP).
As FCP and PTP form the vital link between the source of power and equipment, we believe that only the best quality products can enhance serviceability and improve productivity for the user. At Lee Seng, our mission is to cater high quality products to our customers and as such, we pride ourselves in distributing only the top FCF and PTP brands such as Aeroquip, Eaton Hansen, Waltersheid, Falk and Trimat.
It is also our belief that to become a valuable partner to customers, we have to complement strong brands with outstanding service, substantial investment in stock and expertise. It is through this belief and decades of experience that has allowed us to be strongly associated as a close partner of many giants within the mining, construction, transportation, energy and petroleum industry.
Testament to our ability as a leader in offering top brands and superior services is also our track record and client portfolio within the government and military sectors. Our ability to meet the stringiest of requirements through better understanding of our customers and focus on long-term relationships has enabled us to earn the trust of customers within any sectors served.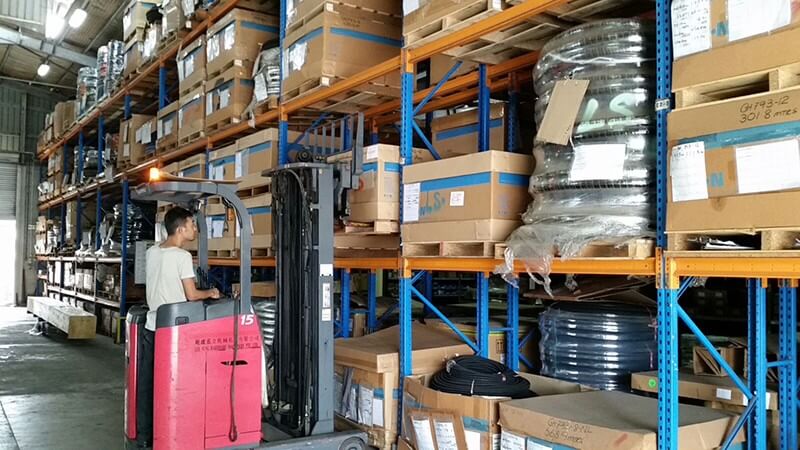 Enabling us to adopt such an approach to business, has been by a set of core values that has guided the company over the past four decades. They centre upon the values of professionalism, customer service, commitment and excellence. We firmly believe that this values will best allow us to serve our customers and allows us to create strong differentiated products and services in the market.