We are proud of our history, our esteemed facilities, and our dedicated professionals, who year after year, provide the solutions that enable industry giants to function optimally.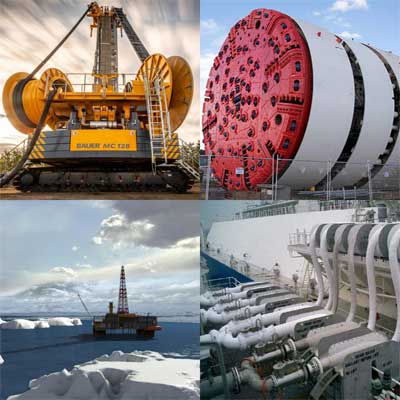 About Us
Lee Seng is a niche fluid conveyance and power transmission enabler devoted to improve operational efficiencies and safety of engineering systems.
Our guiding principles are that the provision of top-end hydraulic, pneumatic and mechanical solution assumes an important role in allowing complexed engineering systems to operate at peak levels.
Be it a deep water oil rig in the Artic, military land combat vehicles, or a LNG ship-ship transfer on an FSRU; our solutions and skill sets are tailored to exceed requirements.
Careers
Our frontend sales team, engineers and backend operations team spend their days catering to niche projects ranging from oilfields, military, agriculture, defence, petrochemicals and marine.
Everyday, we turn fluid conveyance and power transmission solutions from mind boggling concepts into secure, user-friendly and value-adding tools.
Lee Seng is looking for extraordinary people to join our industry-leading team to define the future of fluid conveyance & power transmission solutions. Join us if you seek to be part of a passionate, innovation-driven, and fast-growing company.
Positions Available:
Sales & Business Development Executive
Sales & Business Development Senior Executive
Sales Engineer (Hydraulic or Electrical)
Workshop Technician
Hose Mobile Service Technician
Hydraulics Engineer
Administrative Officer
Benefits
The perks on working at Lee Seng are the perks itself! Here are just a few:
Meals Provided

Transport
Health
Education &
Training
Competitive
Sallary